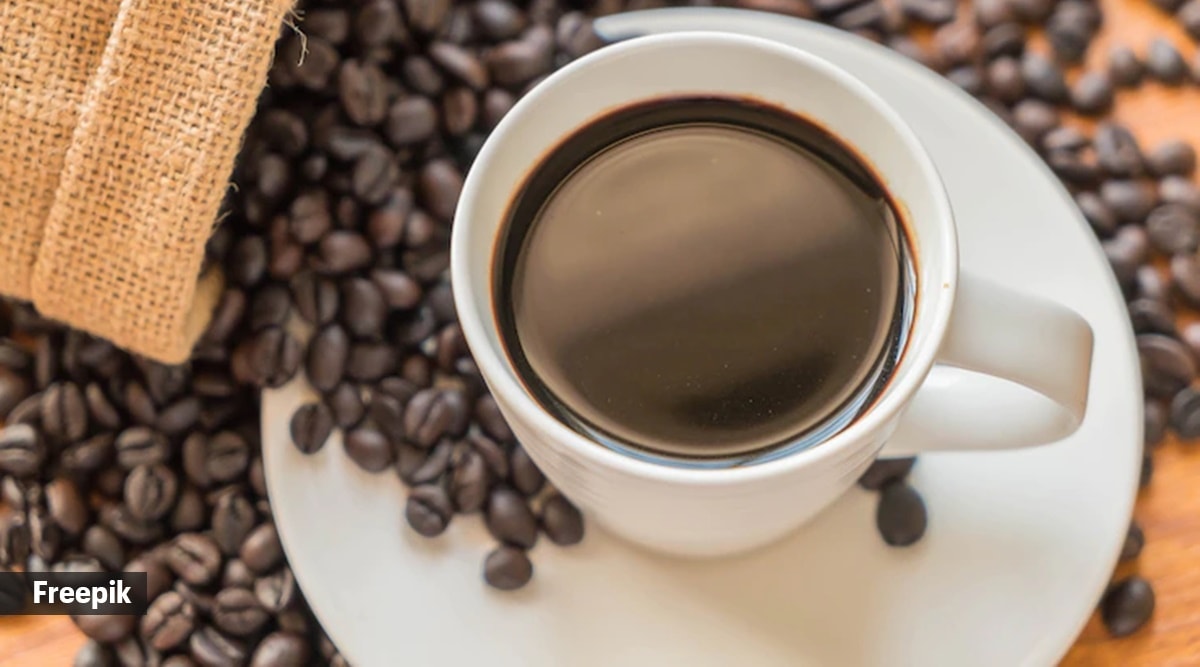 Black coffee contains chlorogenic acid, which has been known to help in weight loss. 
Can't live without a cup of coffee? Well, you are not alone. But, you definitely are in for a treat if black coffee is how you prefer your brew. That is because, while a recent study by Harvard T.H. Chan School of Public Health stated that drinking four cups of coffee daily could reduce body fat by 4 per cent, turns out that consuming black coffee also aids in weight loss, and the benefits get doubled if you drink yours without any sweeteners.
Coffee
Black coffee is a good drink for weight loss as it contains less than 5 calories/serving.
Be aware of coffee drinks that contain milk or flavoring as this can jack up the calorie count.
Drink coffee in moderation, no more than 4 cups a day, and at least several hours before bedtime.
Coffee is the most popular morning beverage consumed around the world. In fact, the global population consumes over 160 million bags of coffee in a year.
Moreover, experts stress that the number of calories in black coffee is very low. The United States Department of Agriculture (USDA) states that one cup of regular black coffee brewed from ground beans has two calories, while an ounce of espresso contains only one calorie. Further, if you use decaffeinated beans, the calorie count reduces to zero.
Adding, Vasundhara Agarwal, a diet and lifestyle consultant, said, "When consumed in moderation, black coffee does not appear to have any disadvantages. However, too much coffee causes unpleasant side effects such as insomnia, anxiety, rapid heart rate, stomach upset, headaches, and nausea."
But what is it about black coffee that helps lose weight?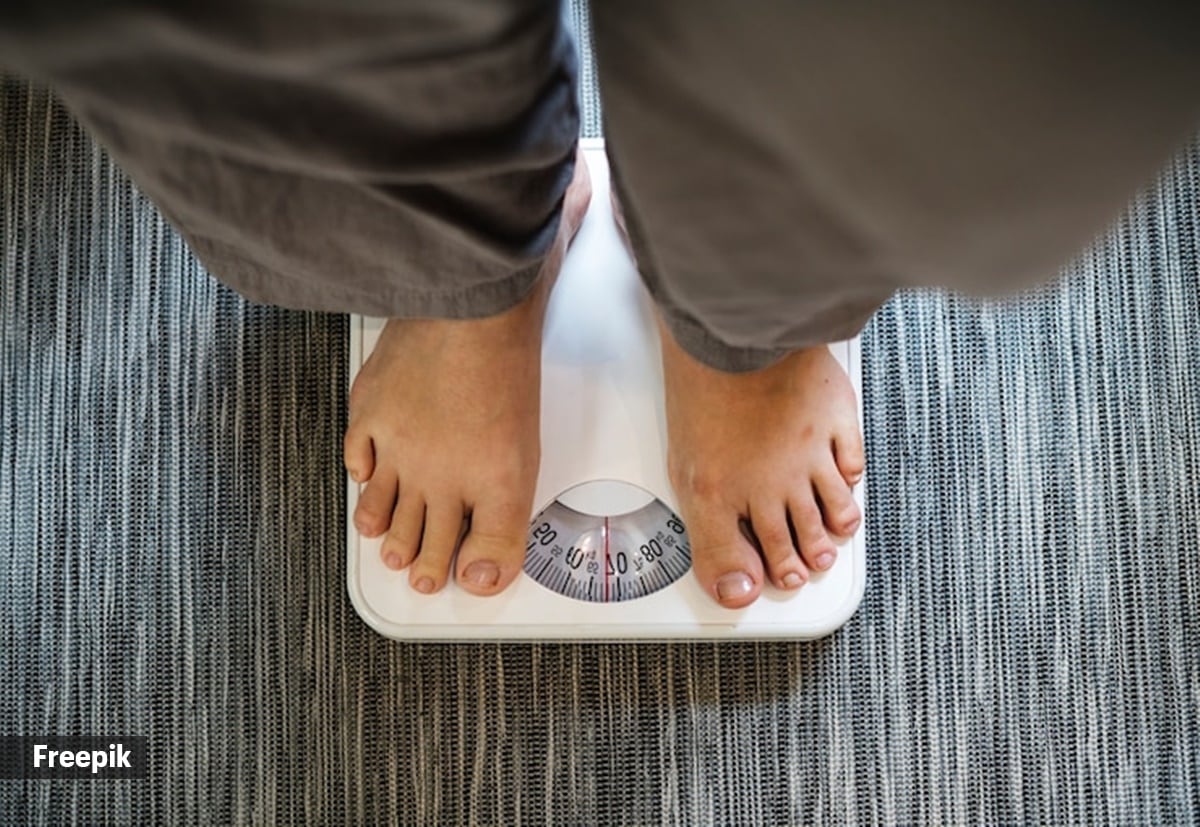 Black coffee helps remove excess water from the body, which leads to some weight loss in the body. (Source: Freepik)Black coffee contains chlorogenic acid, which has been known to help in weight loss. "It is a compound of the phenolic group, an important antioxidant found in coffee, which reduces the insulin and glucose spikes after a meal, resulting in weight loss over time," said Agarwal, adding that it also delays the production of new fat cells — which means decreased calories in the body — and also exhibits antidiabetic, DNA and neuroprotective effects.
The expert further said that coffee is composed of caffeine, which has a variety of benefits for the body. "It is a natural stimulant that improves metabolism. It has also been shown to decrease levels of ghrelin (hunger hormone) and suppress the appetite, which aids in body weight maintenance and weight loss," she told indianexpress.com.
Caffeine boosts metabolism. Metabolism is the process in which the body breaks down nutrients and utilizes foods' calories throughout the day. Caffeine, a stimulant found in coffee, is one of few substances that may increase your basal metabolic rate (BMR), also known as the rate at which you burn calories while resting.
A small 2018 study found that participants who drank various measures of coffee over the course of two months had greater metabolites, a product of metabolism. A higher or faster metabolism will allow you to burn more calories at rest or during physical activity, which may help lead to weight loss.
"There is a growing body of research on how coffee
The fat-burning capability of our body is raised when we consume green coffee beans. "It makes the body release more fat-burning enzymes, cleanses the liver, and reduces bad cholesterol and superfluous lipids, making our metabolism function better," she shared.
According to Agarwal, black coffee helps remove excess water from the body, which leads to some weight loss in the body. However, this weight loss is temporary. "Caffeine and its related methylxanthine compounds have diuretic properties, which affects the kidneys. It helps to remove excess water by increasing urine output and reduces water weight in the body," she explained, quickly warning that intake of caffeine in high doses can affect the hydration status of the body and risk dehydration.
Must checkout: